Register Now While Seats Last

This program supports healthcare executives who are taking leading roles in the transformation of Saudi Arabia's healthcare system as targeted in Vision 2030 and presently being implemented. It addresses the needs of executives taking on new private and corporatized leadership roles and responsibilities.
Using theory, cases, and state of the art evidence, we learn how to shape organizations and engage people for enhanced performance, from a value-based healthcare perspective.
The course covers international best practices and connects them to current developments in Saudi Arabia.
Participants are expected to bring their own cases and advance on mini-projects to apply and discuss the learning.
"We have embarked on a fundamental transformation of our healthcare system.
Our country needs it. Our people deserve it."
– HRH Prince Mohammad bin Salman bin Abdulaziz Al Saud
Leading Healthcare Transformation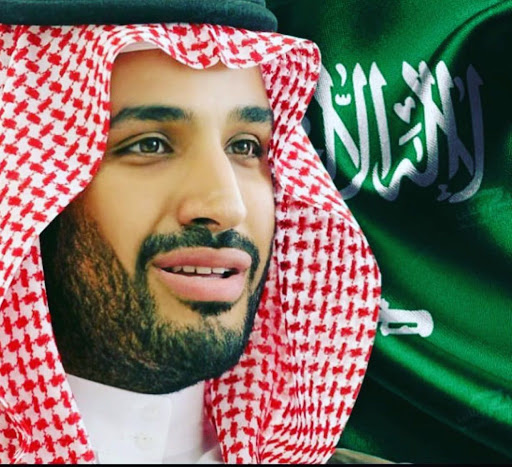 days
hours
minutes
seconds
days
hours
minutes
seconds
Module 1: Riyadh
Module 2: MBSC Campus at KAEC Module 1: Mar 11-12, 2020
Module 2: Apr 5 – 6, 2020

Fees: SAR 22,900 (incl. tuition, course materials, and Alumni benefits)
Accommodation (optional):
SAR 1,500 for the duration of program at KAEC

Advancing on real-life projects, which can
be brought in as mini-cases.
Executive Coaching:
Participants can support each other as well
as the instructors for discussion and peer
advising. Such on a basis of confidentiality
and mutual benefit.
Organizations may choose to boost the organizational transformation capacity by:
Sending several executives and/or high

potentials
Send a team of participants who work closely

together to make transformation happen The team members can jointly advance in their understanding and on projects that are directly relevant to attain current organizational objectives
Our focus is the same as yours: growth and an immediate and long-lasting return on investment. By enrolling in the Leading Healthcare Transformation program, you can expect the following benefits: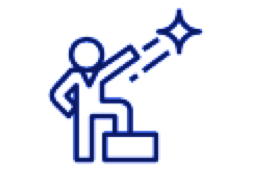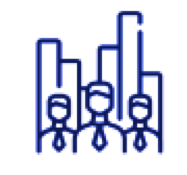 How to set value-based performance measures to improve health outcomes while reducing cost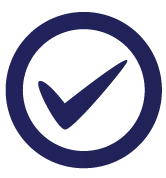 Implement evidence-based designs for successful organizational structures and processes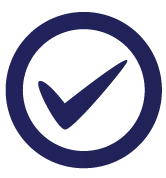 Inspire, engage, and lead people towards successful and sustainable implementation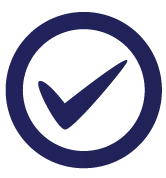 Create and operate in an effectively governed stakeholder context, taking on responsibilities and accountability, and delegating to others for joint healthcare improvement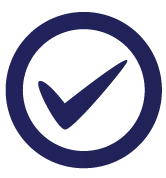 COURSE TOPICS & CURRICULUM
1. Value Based Healthcare: Targets for Delivering Improved Health Services for Populations & Individuals
2. Value Based Healthcare: Principles of Activity Based Costing
3. Designs of Networks, Organizations, and Process for Value Based Healthcare
4. Governance, Accountability, and Responsibility
5. Managing Successful Innovation in Healthcare
6. Leading Healthcare Professionals for Innovation
7. Actual needs of participants arising from the mini-cases
Day 1

Value & Purpose: Outcomes that matter to patients and for populations

Costing the Patient Journeys using Activity Based Costing

Evidence Based Healthcare Improvement
Day 1

Reporting on Mini-Projects

The Evidence Based Problem Solving Cycle

Governing Continuous Improvement Cultures
Day 2

Performance Management to Put Patients First, Always

Walking the Talk of Transformative Leadership in Healthcare

Your Road to 2030
Day 2

Managing Improvement for Transformation
Mini-Project Selection
Target setting for Governance and Accountability
In Between You Will Be Provided With:
Guidance, Consulting, and Peer Advice from Participants and the Prof.dr. on Mini-Projects
The program curriculum is built around two highly integrated modules—one in Riyadh and the other at MBSC's Campus in KAEC. These modules are structured as follows:

CURRICULUM / COURSE AGENDA


Executives taking on leading roles in regions, networks, and hospitals in the transforming Saudi health sector
Physicians with leadership potential, preparing themselves for future leading roles
Key public stakeholders e.g., individuals from the Ministry of Health or VRO offices
Key private stakeholders & transformation partners such as insurers, healthcare investors, technology providers
Joris van de Klundert, Ph.D.
Dr. Joris van de Klundert holds an MSc in Management Informatics from Erasmus University Rotterdam (1991) and a Ph.D. in Operations Research (1996) from Maastricht University. He has been founding director and co-owner of Maastricht University spin-off MateUM, and co-developed the Venlo Campus of Maastricht University. At Erasmus University Rotterdam he taught in and supervised the Executive Healthcare MBA programs, and was responsible for the development of the European Master in Health Economics & Management, and a Research Master Health Economics, Policy & Management.
Function & Specialization
Professor of Operations Management

Holds a Professorship in Health Services Management & Organization
Select Professional Experience
Served as department chair and board member at the School of Health Policy & Management of Erasmus University Rotterdam

Worked extensively in post-graduate and executive education in healthcare, in The Netherlands, for the NHS in the UK, in China (for the World Bank), in the Middle East (for the World Health Organization), in Africa, Latin America and the USA

His re

search in this domain also spans the globe, ranging from China's east coast to the Democratic Republic of Congo (for the Bill and Melissa Gates Foundation), and particularly in Europe

He chaired the European Network for Collaboration in Kidney Exchange Programs

Participated in various large scale European Health Services Research projects.

Published in world class journals such as The International Journal for Quality in Healthcare, Health Policy & Planning. Transplantation, Psychiatry & Psychosomatics, Journal of the American Medical Informatics Society (JAMIA), and Journal of Medical Internet Research
Vice-Dean of Academic & Student Affairs
A French national with an extensive international experience in health systems and policies and a strong background in hospital management. Eric de Roodenbeke holds a Ph.D. in health economic; a Hospital Administration post graduate diploma and a University diploma in Public Health. He has taught in various master's programs and senior continuous education course and published several books as well as various articles in professional journals.
Select Professional Experience

Holds the position of CEO of the International Hospital Federation Since June 2008

Worked a total of 4 years at the World Health Organization and the World Bank leading various health intervention, educational, management and capacity building programs mostly in Africa

Worked as a director of several French hospitals of different types for an overall period of 10 years

Worked at the French Ministry of Foreign Affairs for 10 years both at head quarter and in field projects in Africa
Executive Education
7682 Hejaz Boulevard, Unit No. 1
BaylaSun, King Abdullah Economic City
2609-23965, KSA
www.mbsc.edu.sa
PROGRAM MANAGERS:

Amjad Ali

Direct: +966 12 510 6132
Mobile: +966 555 366 602
Nour Alzahim
Direct: +966 12 510 6133
For General Inquiries:
inquiry.eced@mbsc.edu.sa

For Corporate Inquiries:

aali@mbsc.edu.sa

Copyright 2020 MBSC College of Business and Entrepreneurship